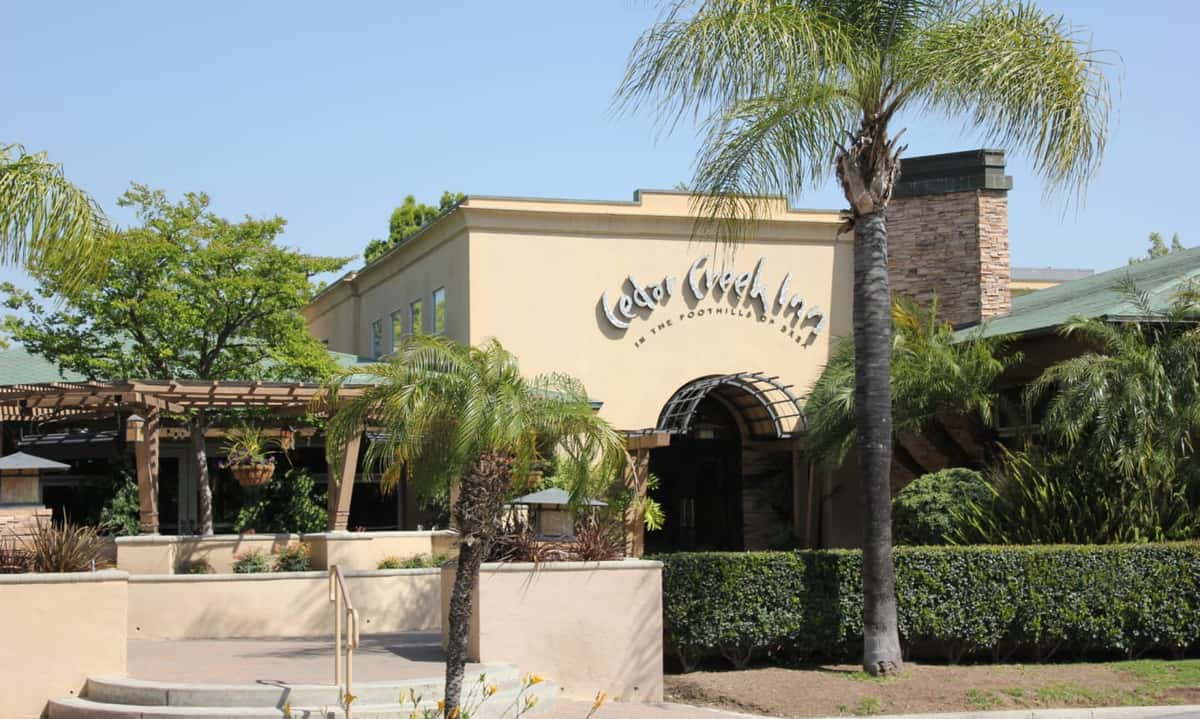 WINE MENU
Become a VIP
Be the first to receive updates on exclusive events, secret menus, special offers/discounts, loyalty rewards & more!
WINE MENU
White
Chateau De Campuget Rosé, France 30
fruity taste of raspberries and strawberries
Pine Ridge Chenin Blanc‐Viognier, California 34
meyer lemon, peach, honeydew
Mason Sauvignon Blanc "Pomelo", California 28
melon and tropical fruit
Cape Mentelle Sauvignon Blanc, Australia 28
good acidity and ginger notes give way to a honey and long finish
Ferrari Sauvignon Blanc, Sonoma 35
zesty flavors and aromas of tropical fruit such as kiwi, gooseberry, pineapples and mangos with a hint of grassiness
Charles Smith Kung Fu Girl Riesling, Washington 29
exotic citrus, lychee, mint 90 pts from Parker
Stone Cellar Pinot Grigio, California 30
very tropical Pinot Grigio pairs aromas of guava, mango, and honeysuckle with notes of peach and pineapple
14 Hands Pinot Grigio, Washington 35
diced apple, melon, honeysuckle
Terlato Pinot Grigio, Italy 40
brilliance in acidity, body and structure. Rich melon, peach, tarragon and pineapple flow through a slate core.
William Hill Chardonnay, Central Coast 34
apple, caramel, and spice notes
Butter Chardonnay, Napa 35
rich, bold and luscious with notes of stone fruit, baked lemon and vanilla honeysuckle
La Crema Chardonnay, Sonoma Coast 40
pineapple, caramelized orange
Smoke Tree Chardonnay, Napa 40
aromas of Asian pear, Meyer lemon and white nectarine. with flavors of Golden Delicious apple and apricot, and light floral notes
Stag's Leap Chardonnay, Napa Valley 45
aromas of bright lemon citrus, fresh green apple, subtle hints of elderflower
Roederer Estate Sparkling Wine, California 42
dried apricots, hazelnuts, spices, dried flowers, and orange zest
Veuve Clicquot Champagne "Yellow Label", France 80
fruit, brioche, and vanilla
Red
Bridlewood Pinot Noir, Monterey 35
dark fruit, flowers, caramel, toffee, and black pepper
La Crema Pinot Noir, Sonoma Coast 45
sweet cherries, spices, mint, and dried flowers
Iris Pinot Noir, Sonoma 50
Light hints of earth, coffee grounds and sassafras add detail through a lingering finish
Sokol Blosser Pinot Noir Dundee Hills, Oregon 55
dark berry fruit, green bell pepper, blackberry 91 points from Parker
Josh Merlot, California 40
flavors of blueberry, raspberry, and milk chocolate and scents of fragrant violets and vanilla.
Capolla Director's Cut Merlot, Sonoma 50
Exceedingly juicy in character with distinct spice notes, a plush texture, and supple tannins
Anonymous Blend, Napa 60
multifaceted, Bordeaux style wine with luscious plum aroma and rich flavors of black cherry, cassis and ripe blackberry
Josh Blend, California 35
bursting with refined flavors of blackberry, plum and vanilla
Cap Insula Blend by Gerard Bertrand France 70
medium to full-bodied, nicely concentrated and textured, with a core of sweet fruit
Tarrazas Malbec argentina 30
floral, fruity notes deliver dark fruit flavors, hints of black pepper, chocolate
7 Deadly Zins Zinfandel, Santa Ynez 34
berry fruit, pepper, and spice 90 pts from Parker
Kenwood Zinfandel, Sonoma 45
Ripe aromas of boysenberries, plum and purple guava combine with aromatic spicy notes of cinnamon cocoa nibs and white pepper
Michael David Petite Petit, Lodi 38
ripe dark berries, licorice, toast, smoke 91 pts from Parker
Louis M. Martini Cabernet Sauvignon, Sonoma 36
black currants, cherries, and loamy soil
Skyside by Newton Cabernet Sauvignon, Sonoma 42
cocoa, cherry, mixed berry pie, bittersweet chocolate
Heitz Cellar Cabernet Sauvignon, Napa 75
aromas of fresh-picked blackberry and cassis with silky tannins
Stag's Leap Cabernet Sauvignon 'Artemis', Napa 90
sweet berries, plums, flowers, mint, and cloves 91 pts from Parker
Joseph Phelps Cabernet Sauvignon, Napa 120
Lots of burnt orange with currant and dust undertones. Some rose petal
Caymus Cabernet Sauvignon, Napa 125
cocoa, cassis, vanilla 94 pts from Parker